WHAT'S HAPPENING IN HONGKONG?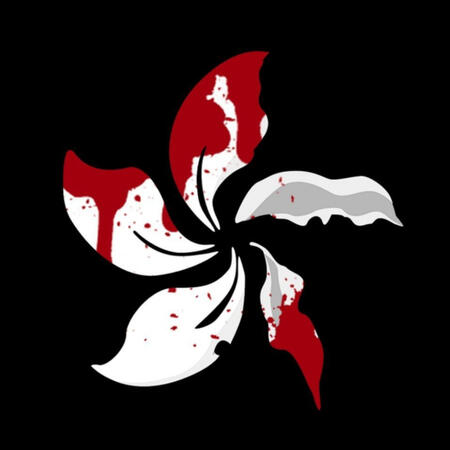 The Hong Kong protests started in the month of June 2019. As of June 2020, they are still ongoing.
SOME BACKGROUND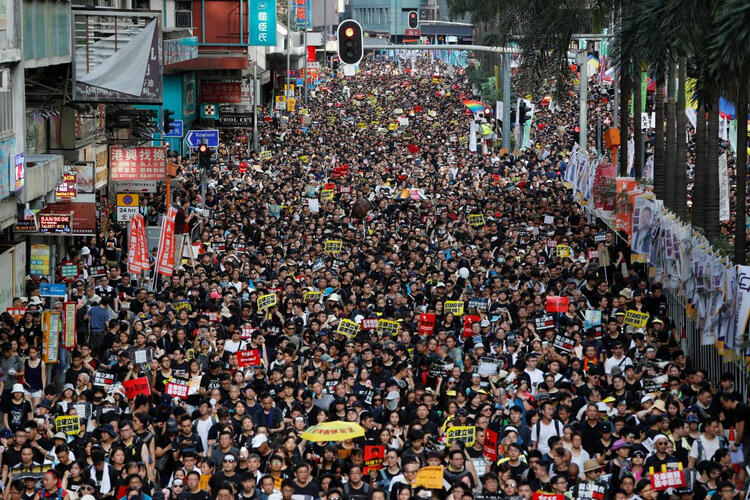 Tyrone Siu | Reuters
Since the year 1997, Hong Kong and China have been operating under a one country, two systems rule, as laid out in a document called the Basic Law. What this means is that Hong Kong gets its own judicial, executive, and legislative powers, granting it autonomy separate from China.

However, the procedure for appointment of Hong Kong's chief executive is such that the winning candidate is usually the one preferred by China.

The protests in June 2019 were triggered by proposed amendments to Hong Kong's extradition law, which would allow countries (including China) to extradite people from Hong Kong on the basis of any claimed offense.
POLICE BRUTALITY & STATE-SANCTIONED VIOLENCE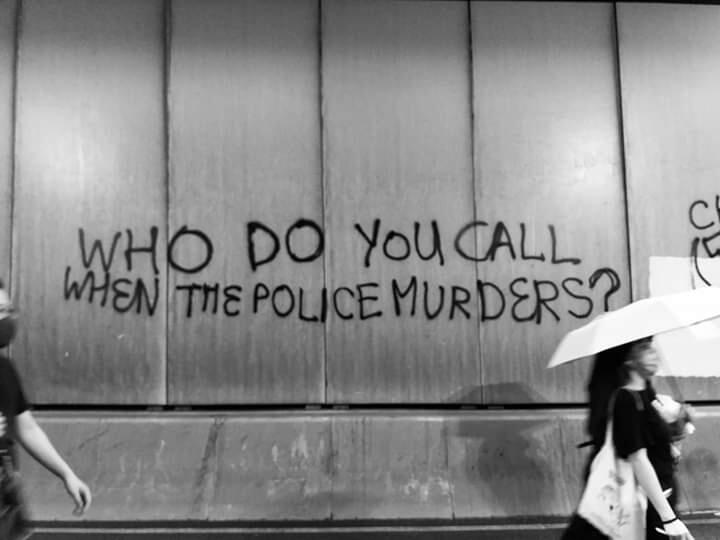 In the past one year, protesters have been attacked with everything from tear gas to actual live ammunition. The triads, criminal organisations who often work in collusion with the state and its police, have also attacked protesters.

Nobody - not medics, not journalists, not even children - has been spared from this violence. Protesters have also been denied both medical and legal aid.

The Hong Kong government has consistently rejected requests for an independent investigation into such matters.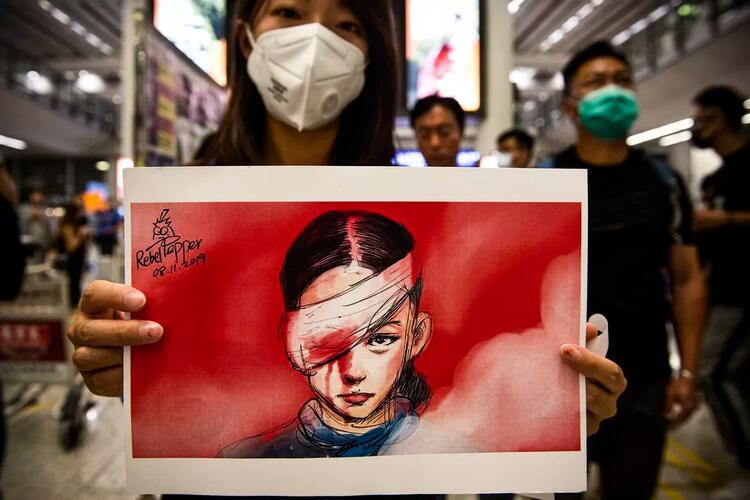 SOPA via Getty images
On August 11 2019, a public hospital doctor was shot in the eye by the police (using a bean-bag bullet), rupturing her eyeball. Protesters would go on to wear gauze eye patches and chant, "An eye for an eye!"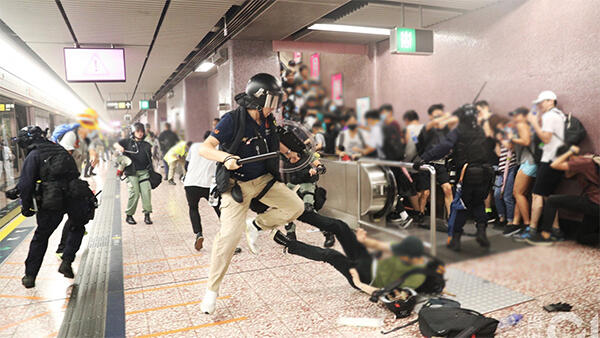 Ring Yu/HK01 via AP Photo
On August 31 2019, police stormed Prince Edward metro station, pepper-spraying and beating passengers indiscriminately.The incident ended in the arrest of 40 civilians.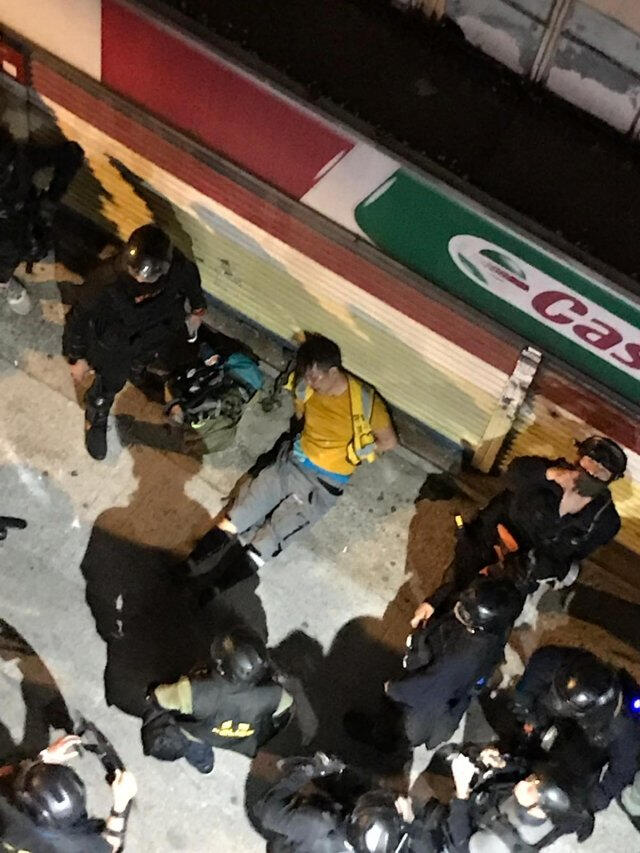 Apple Daily
On September 21 2019, an unarmed volunteer from the Protect Our Kids campaign was taken into an alley and abused by approximately 30 police officers. Police ordered media to leave and attempted to disrupt any filming by using flashlights.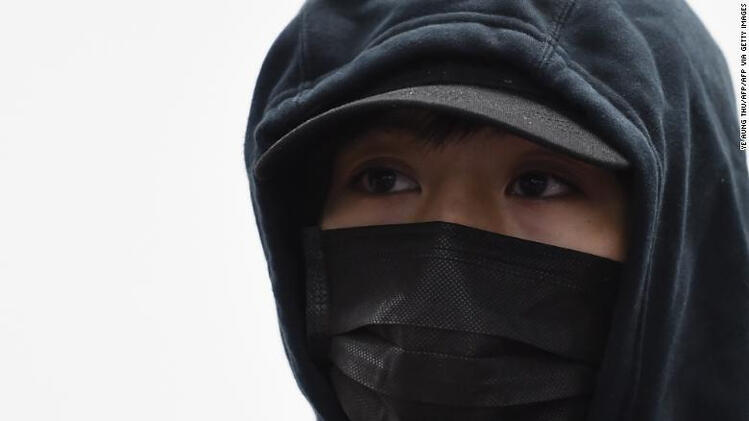 CNN
On November 11 2019, videos circulated of an unarmed man being shot at close range by the police. He lived to tell the tale, however, he had to have his right kidney and a part of his liver removed.
---
These are just a handful of cases showcasing the violence inflicted on civilians in Hong Kong. Police brutality is universal. All cops are bastards.
RECENT DEVELOPMENTS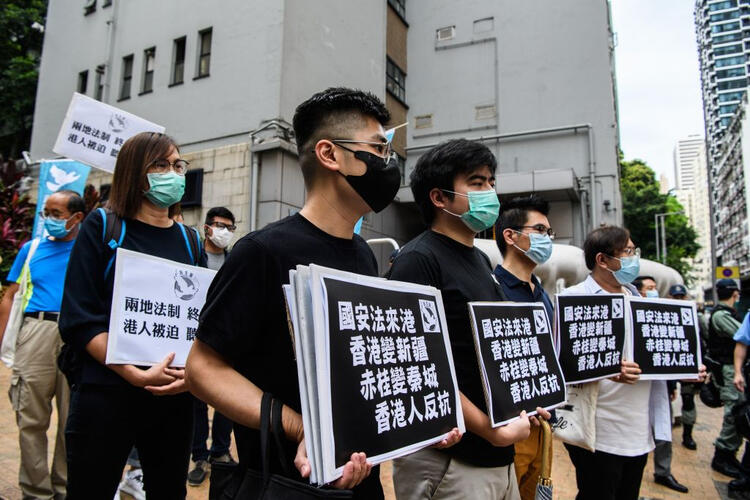 On May 21 2020, China proposed a new national security law for Hong Kong. A week after that, the draft resolution for it was passed in the parliament.

If the law was actually put into effect, it would make the following acts criminal:

1. withdrawal from Hong Kong
2. undermining the authority of the Hong Kong government
3. violence or intimidation against the people
4. activities of foreign forces that interfere with Hong Kong

As per the Basic Law, China can only impose laws upon Hong Kong if said laws are included in one of its sections, namely, Annex III. Such an inclusion can be made by the chief executive (Carrie Lam) acting alone, bypassing the Hong Kong parliament.

The citizens of Hong Kong have been and still are protesting against this increasing threat to Hong Kong autonomy.
CHINA PASSES NSL
On June 30 2020, the National Security Law was passed by China. Under this law:

1. China will establish a national security office in HK, the actions of which will not be subject to HK jurisdiction
2. HK govt will establish a national security commitee with a China-apponted advisor and its decisions cannot be legally challenged
3. China can take over cases in HK under "special circumstances"
4. Cases involving "state secrets or public order" will have a closed-door trial with no jury

You can read more about the provisions of this law here. The full text of the law can be found here.
USA REVOKES HK'S AUTONOMOUS STATUS
On May 27 2020, Mike Pompeo announced that the United States of America no longer considers Hong Kong as being autonomous from China, withdrawing the preferential treatment HK normally received under the 1992 United States–Hong Kong Policy Act. This move has been condemned by the governments of both China and Hong Kong.

Protesters are actually pleased about this decision, according to this survey of 370K protesters which shows an approval rating of 80.4%. While HK will no doubt be hit by this decision, China will no longer be able to exploit the US-HK relationship for its own benefit. Earlier, China would use the provisions under the 1992 act to skirt tariffs and acquire sensitive technologies which it otherwise could not have.